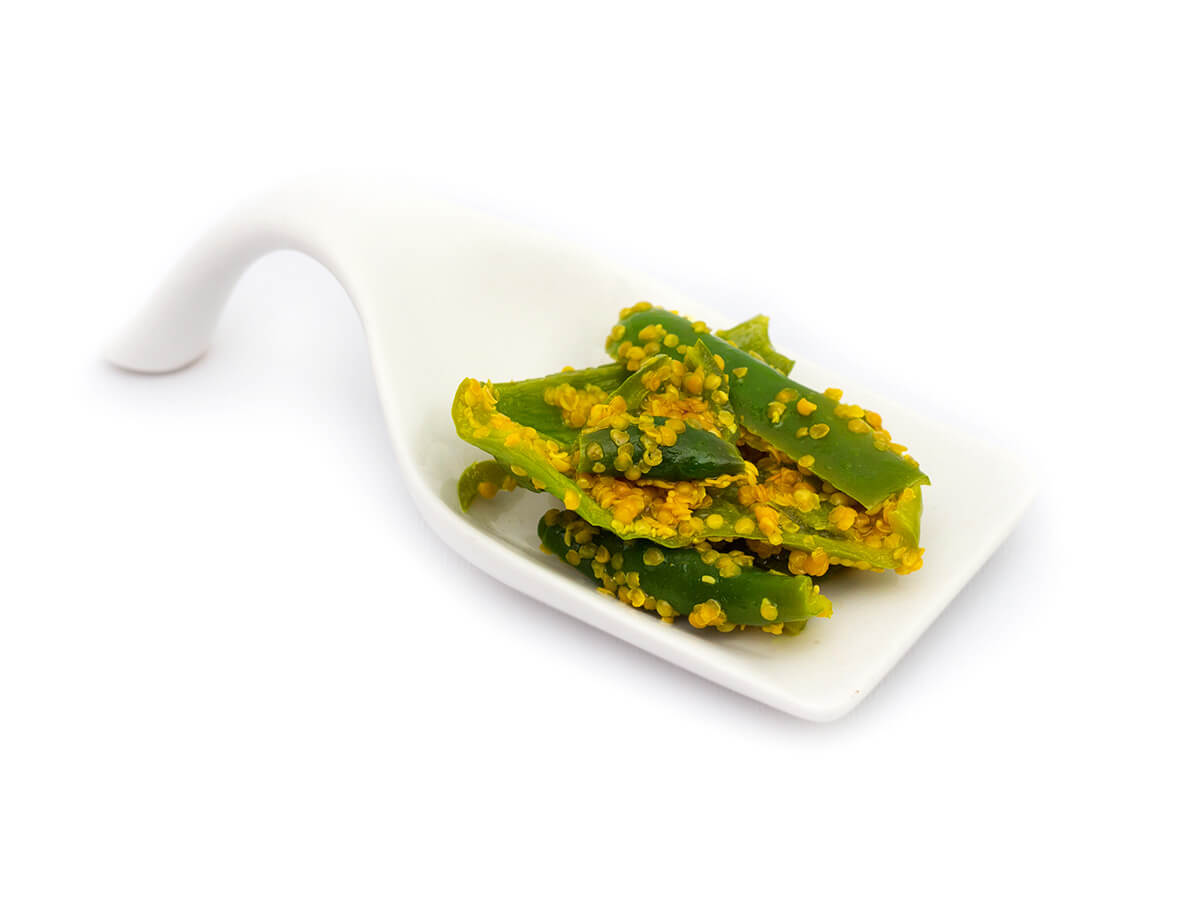 Green Chillies
₹180.00–₹340.00
When the dal is tasteless. And the curry is made of greens. When the tongue wants an adventure and the only adventure is bland beans Welcome Aaathela Marcha into the household. Apart from spicing up your meals, you can probably rhyme like this.
Add to Wishlist
Nourished and nurtured under the watchful eyes of a team of mothers.
Handle with love & care
A few tips on the best ways to indulge in Goosebumps Pickles.
5 Level Security
Delicately packed in five leak-proof layers, the pickles are safe until they reach you.
₹

180.00–

₹

340.00

This is a mango ginger pickle. For the uninformed, mango ginger is not a type of mango or ginger, but is a distinctive, glamorous kind of turmeric. Just FYI, our organic stock is loaded from our happy friends at the Farm of Happiness, Ratnagiri.